THE ABBA COLLECTION RADIOSHOW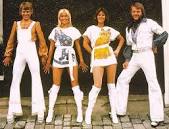 Broadcast time EVERY SUNDAY :
TORONTO TIME ZONE = EST/GMT = UTC-5
approx. starting hour :
2 am, 10 am, 6 pm
see above in time box for actual hour and timing difference with your own time zone.
THIS IS THE PLAYLIST OF THE SONGS BROADCASTED IN THE ABBA COLLECTION ON

SUNDAY SEPTEMBER 12.
I still have faith in you (new song 2021)
don't shut me down (new song 2021)
waterloo
sitting in the palmtree
king kong song

hasta manana
mama said
dance
honey honey
watch out
what about livingstone
gonna sing you my love song
suzy hang around
ring ring
waterloo (swedish version)
I have a dream (live)